Solar Thermal (Hot Water) systems are suitable for everyone and can supply up to 70% of your annual hot water needs. We can also install them for heating your pool.
In France they work everywhere, all year round.
Properties most likely to benefit from Solar Thermal have an average to high hot water demand. Solar Thermal may also be an attractive option if roof space is too restrictive for Solar PV.
Swimming pool heating, 5 x 30 tube panels with ground frames in a trench to provide optimum angle and also to allow the frames to weighted down as the site is very exposed in the winter.
Solar Thermal combines well with other renewable heating technologies, when using them with a thermal store. They are especially good when fitted alongside a wood burner with a back boiler.
We offer Solar Thermal systems either as evacuated tubes, or flat plates, which are installed onto your property.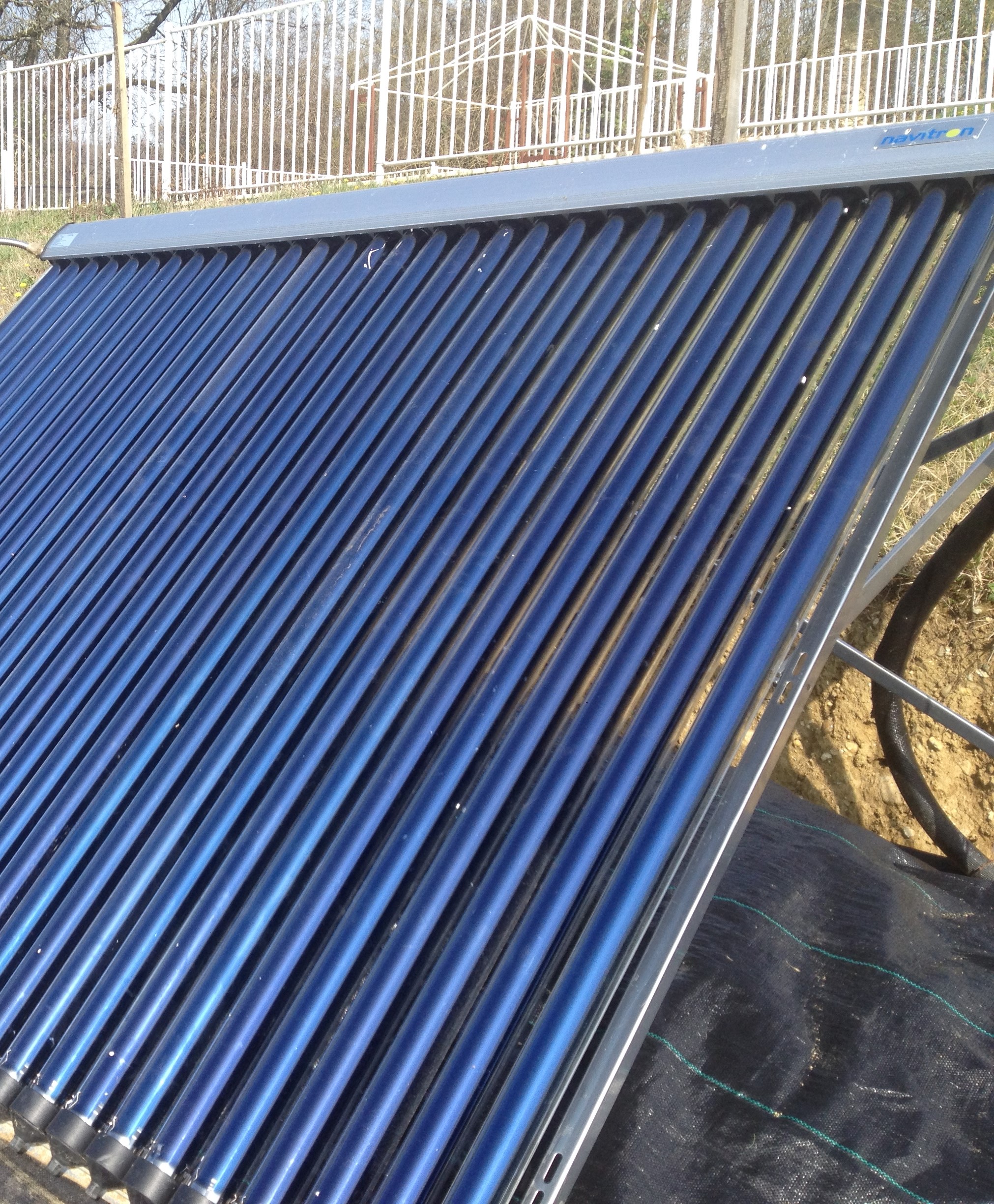 30 Tubes in a single frame.
Our independence means we can select the most appropriate Solar Thermal system for your property and your requirements, with the new framing systems available the panels do not need to be installed on the roof.
Here in Southern France Solar Thermal is especially good at heating pools and extending your swimming season.